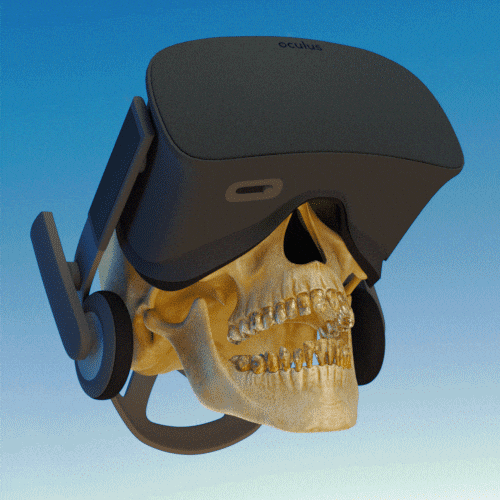 Virtual reality goggles are the equivalent to the devil.
Before long, no one is going to be living in this world.
Everyone is going to existing in this virtual bullshit reality.
They already make virtual reality porn.
And if they continue to make sex robots more realistic,
No one is ever going to have sex again.
This will become a problem, because the human race will begin to die off.
And the robots NEED humans to continue technological growth.
So a new kind of sex doll that collects seamen will be invented.
Without the knowledge of the participant, the sex doll will send off the specimen to a laboratory in which they have held women captive.
They will fertilize the eggs inside of the women.
The babies will immediately be sent to web coding school as soon as they're born.
After web coding school, they will all be locked in jail cells by robots.
And they will have virtual reality goggles sewn to their faces.
So they have no choice but to write more code for the robots who imprison them.